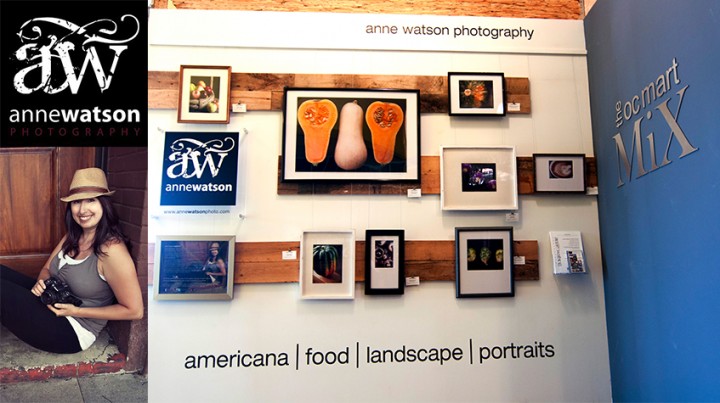 Anne Watson Photography
"An avid world traveler, motorcycle-rider and International Food Photographer of the Year Nominee, Anne has spent much of her life on the road exploring cities around the globe in search of new cultural experiences and seeking one-of-a-kind photo opportunities.
From working in the kitchens of Boston to studying the culinary arts in Italy, Anne's career background and interest in gastronomy has led her to combine her enthusiasm for cuisine with her love for photography. Food Photography is her passion – And with her camera, Anne looks at food from a unique perspective, both literally and figuratively. Anne has always sought out the most unique with her photography. From the ingredients used, to the people who create culinary masterpieces, to the food itself as it's presented on fine china at the table in a restaurant or in a paper tray by the roadside from a Gourmet Food Truck. Anne's food photography always tells the story of a dish, and always looks good enough to eat.
But it's not just food that catches Anne's eye and camera lens. She has a passion for the U.S. and its heritage, its people and its dramatic ever-changing landscape. That, combined with her love of motorcycles and long-distance riding, means she sees things that most people take for granted and photographs them in a special way. In addition to Food Photography, Anne also specializes in Landscape, Motorcycle and Editorial Portrait Photography.
Anne has lived in Los Angeles, Boston, Seattle, Detroit and Atlanta. Abroad, she has always been drawn to the beauty of Italy, living there for a few years twice. She has traveled throughout North America, Asia, Africa, Australia and Europe and is married to English author, Tim Watson."
Twitter: @annewatsonphoto
South Coast Collections
3313 Hyland Ave.
Costa Mesa, CA 92626