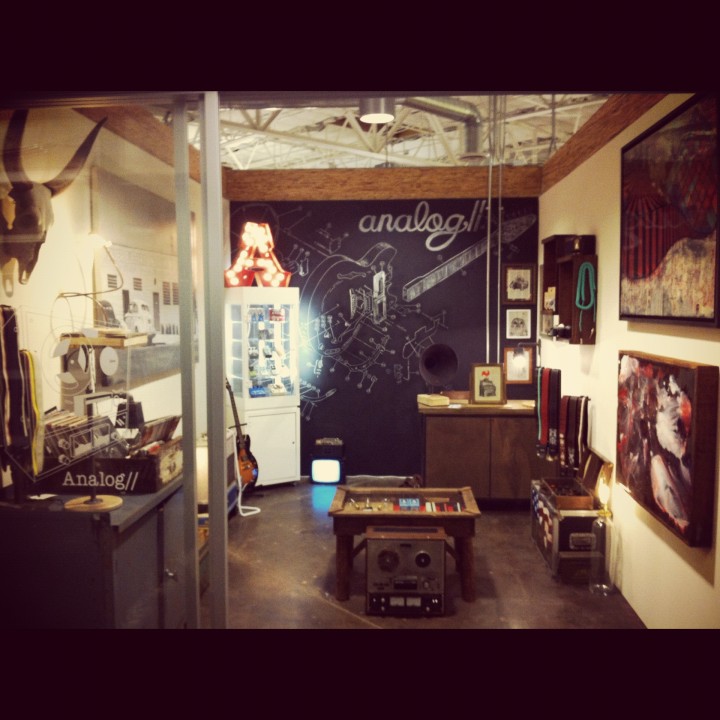 Analog
Analog, an ideal fusion specializing in handmade, unique items celebrating sound and art.
Analog carries handmade guitar effect pedals from different parts of the country, along with handmade guitar straps from Long Beach, made from automobile leather, features items such as: handmade, one-of-a-kind Victrola horn iPhone docks; vinyl records from the 20s-50s; original art plus many other prints from various artists.
Local Orange County artists at Analog:
Sean Woosley from Costa Mesa is known for his great woodworking talent and  unique canvas use. Analog will be featuring his handmade, one of a kind lamps, using vintage parts and Edison bulbs, and art pieces that can be seen atseanwoosley.com.
Riley Forsythe has been painting professionally for 30+ years and if you've been to Los Angeles you have already seen his work.   His company Walldogs is responsible for the advertising murals on all the large buildings that tower over LA, most recently the 3 portraits of the Clippers on Hotel Figueroa.
South Coast Collection
3313 Hyland Avenue Suite C
Costa Mesa, CA 92626